Video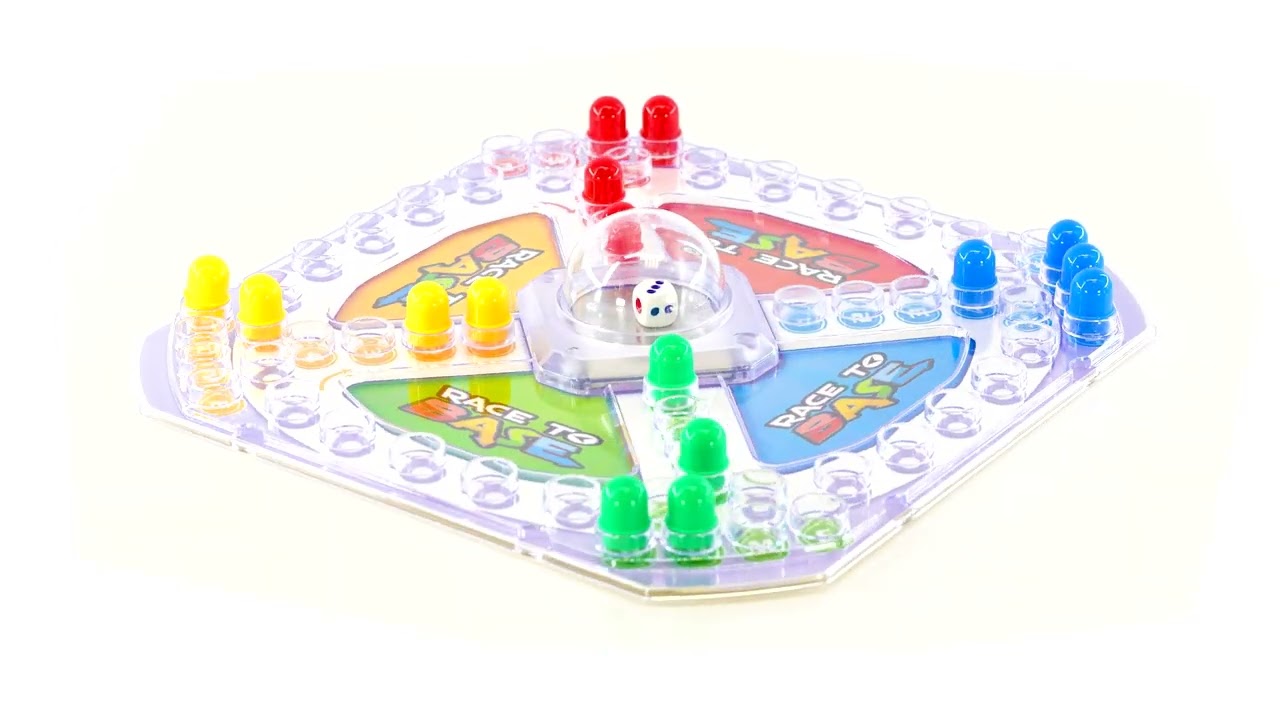 Description
Board Game
A classic 2 - 4 player game for all the family and friends to enjoy, bring ultimate fun at the time of parties and travel.

HOURS OF FUN
Challenge your friends and family to a fun game of Race to Base. The object of the game is to be the first player to get all 4 of their pieces around the board and back to base. This fun game is family-friendly and is sure to have competitive players rising to the challenge. This game set is suitable for 2-4 players and will make a great addition to your playing event with family and friends.

MATERIAL
This Race to the base game board is made up of safe material plastic which is highly safe for kids to play with. As there are no sharp edges, there is no way to lose dice because they will be safe in the dome. The playing is lightweight so that you can easily carry it wherever you want.

HOW TO PLAY
Be the first to get your counters home and win! Watch out for the other players, if anyone lands on you before you get to the base, you get sent back to the start! Simply press the popping dice dome and move your counter around the board until you reach your base. If you land on an opponent's piece, their piece returns home and your piece takes its place. The first player to get all 4 pieces into the numbered space is the winner.q

BEST GIFT IDEA
This Race to the base board game is the best gift for your children. You can gift this board game on Christmas, Thanksgiving, or on their birthdays. It is great fun at the time of parties. The box contains a Playing board with popping dice and 16 colored playing pieces. Most suitable for Ages 4+


Board Game Specifications:

Packaging Dimensions: Height 27cm, Depth 27cm, Width 5.5cm, Weight 305gm
Item Dimensions: Height 27cm, Depth 27cm, Width 5.5cm
Brand: The Magic Toy Shop
Material: Plastic
Minimum Age: 3 Years+
Dimensions of board - (L)26.5 cm X (W)26.5 cm Material: Plastic

Specifications
| | |
| --- | --- |
| Barcode: | 5060758219180 |
| Material: | Plastic |
| World-Wide Shipping: | If you are looking to send a parcel outside of the UK, take a look at this article for helpful information. |