Video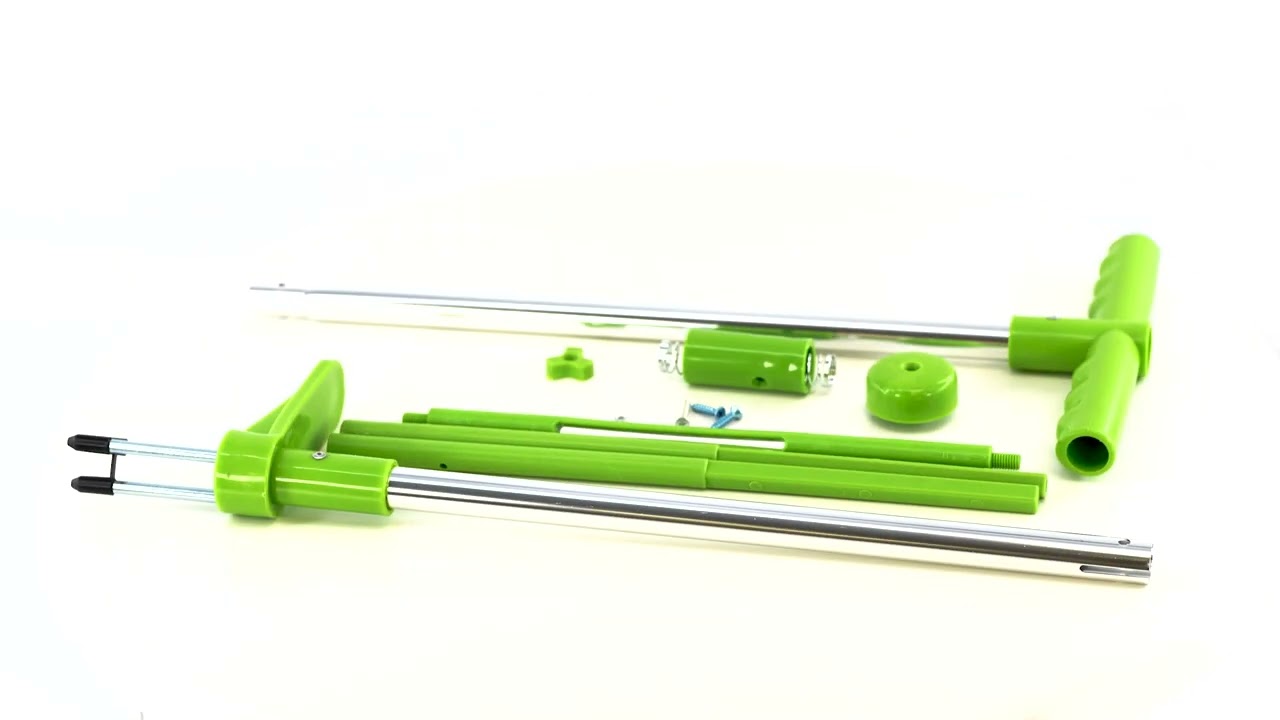 Description
Do you hate pesky weeds ruining your beautiful garden? Find it hard work removing weeds from your lawn? Are you tired of constant bending down that is hurting your back? This fantastic Weed Twister is the perfect solution!
The trouble with the weeds in the garden has an end.  The weeder allows you to effortlessly pull weeds from your garden without having to bend down or kneel keeping your back and legs free from pain. 
It features deep-reaching stainless steel claws that grab the weed's root from multiple directions to pull it out of the ground and the foot platform makes it easy to maximise force to penetrate tough soil.
Use the spring-operated ejection mechanism on the handle to remove the plant from the grapple. For the sake of your crops, weeds are eliminated without poison.
As soon as one presses the spring-operated ejection mechanism, the unpleasant herb is released from the gripper. So weeding is done in no time. 
The aluminium tube is powder coated and oval-shaped, as well as extremely stable and comfortable to handle. 
The handle is made of plastic and the ergonomic design allows a secure grip at work. 
Save time, protect your back and protect the environment.  Weeding was never been so gentle on the back!
The no bend weed remover will store away easily, wherever you decide to put it taking up barely any room. Put the fun and relaxation back into gardening!
Rod material: aluminium. Claws material: steel. Handle and frame material: plastic.
Dimensions approx. 100 x 21 x 4.5 cm.
Main Features:
Remove weeds without chemicals.

Protects the back by weeding while standing.

Ergonomic handle for easy, fast work.

Steel claws grab the weeds.

Easy to read through ejection mechanism.

Also suitable for setting flower bulbs.
Specifications
| | |
| --- | --- |
| Barcode: | 8711252122373 |
| Material: | Plastic |
| User Manual: | Click Here 🗎 |
| World-Wide Shipping: | If you are looking to send a parcel outside of the UK, take a look at this article for helpful information. |
Weed puller
Easy to use, takes a little more soil than expected.
On the whole good
Simple to use
Very useful. easy to use.
value for money
Good value for the money, the product does not feel sturdy, but works well and does the job.
It's brilliant
It's a handy piece of kit for getting the weeds out of the lawn. It came within 2 days of ordering it. Instruction are a bit hard to follow but got there in the end. Yes it is a bit flimsy but well worth the money. I've bought another for my son. My lawn is now weed free and looks like a carpet
Quite a handy little tool.
Quite a handy little tool. Does the job ok and saves a lot of kneeling. I find it leaves quite a hole so I take the weed out of the extracted earth and weed, pour a little salted water down the hole and return the earth on top. job well done and should kill forever///