Video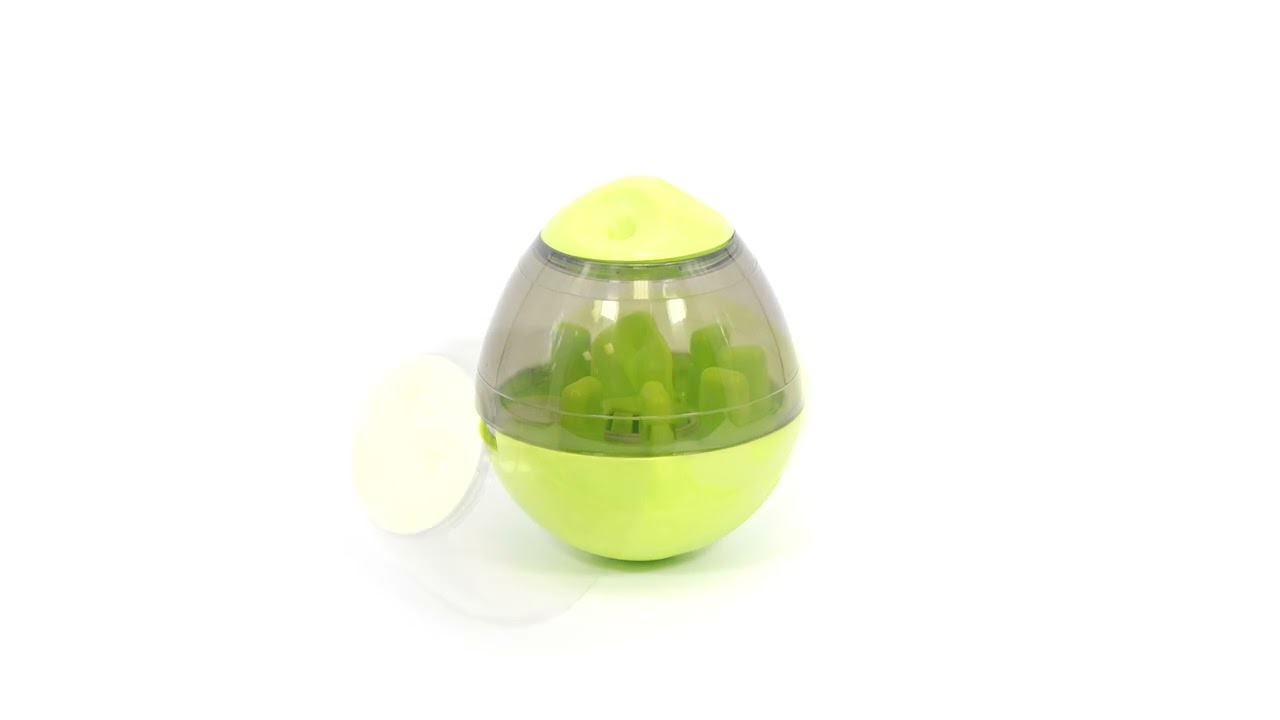 Description
Pet Food Ball Interactive Spill Food Dispensing Dog Toy Alternative Bowl Feeding
IQ Treat Ball keeps your dog mentally stimulated, physically active, happy and healthy.
This toy reduces boredom and destructive behaviour through healthy play and exercise while developing and maintaining your dog's physical alertness.
Just fill the toy with your dog's favourite treats, adjust the level of difficulty, and watch them have fun, interactive feeding experience.
UNIQUE FORAGING TOY - This feeder ball lets dogs & cats see, smell and find the snacks inside the toy. It attracts pets' attention, increases their IQ and reduces anxiety while they are left alone during the day. 
SLOW FEEDER BALL - The special " Slow-eating" inner structure can effectively control your dog's feeding speed to prevent indigestion caused by overeating, but also improves its function of playing!
NON-TOXIC SAFETY MATERIALS - Made of durable ABS and polycarbonate material, non-toxic, no-odour, completely safe for all size of pets.
EASY TO CLEAN - The interactive toy ball easily unscrews to add food or treats, as well as make cleaning simple. Hand wash each part with warm, sudsy water. Rinse and dry before filling. 
SUITABLE FOR MOST DOGS - Size of the ball: 11.5 x 10 cm.
Specifications
| | |
| --- | --- |
| Barcode: | 8711252136875 |
| Dimensions (cm): | 11.5 length 10.0 width |
| World-Wide Shipping: | If you are looking to send a parcel outside of the UK, take a look at this article for helpful information. |
Dogs absolutely love it
My dogs absolutely love this. They are waiting for me to give them their toy when I leave the house. Hours of fun for them great to prevent boredom whilst I am out