Video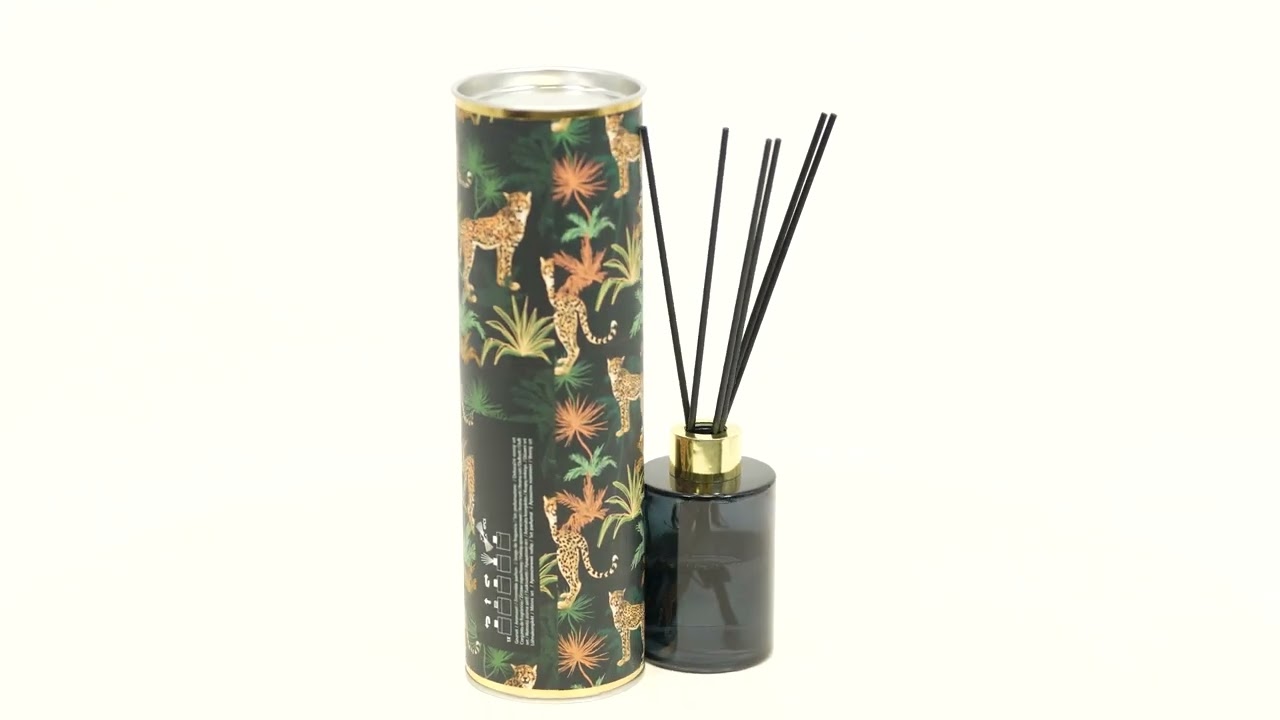 Description
Home Fragrance Aroma Scented Air Freshener Reed Diffuser 80 ml Gift Tin Set
Comes in assorted fragrances and one is randomly sent
NATURAL REVITALIZING FRAGRANCE -Let's improve our quality of life and relax for a moment. There's something really special about enjoying a natural, relaxing scent filling a room anytime you like. Our aroma diffuser can be used anywhere from home, office to hotels and restaurants.
HIDDEN BENEFITS OF OIL DIFFUSER - Oil diffusers can have several relaxation and health-related benefits. Our Aroma diffusers can lift the mood and create a peaceful atmosphere around you. It is also a great stress reliever and helps you to sleep more soundly.
EASY USAGE - The reed sticks need to be inserted into the diffuser bottle. Fragrance oil is gently diffused through natural sticks, giving any place a fresh, long-lasting, continuous scent without flame & mess.
ELEGANT GIFT BOX MAKES IT A PERFECT PRESENT-The entire aroma diffuser set has the theme of the jungle with animals! An exclusive set which will make a perfect present and it will be an elegant decorativCover Scents & Scent Attractantse item in every living room.No one could possibly resist this present.
AROMA DIFFUSER SET INCLUDES - This gift tin set includes fragrance oil in an elegant glass bottle of 80 ml,6 diffuser reed sticks.

4 ASSORTED SCENTS:
Blackberry Basil
Lush Figwood
Sweet Grass & Dandelion
Vanilla Amber & Dark
Dimensions (approx)
Box : 25 cm(H) x 8 cm(W)
6 Reed Sticks: 24 cm(H)
80 ml Oil Bottle: 10 cm (H) x 7.5 cm (W)
Specifications
| | |
| --- | --- |
| Barcode: | 5060758214574 |
| Dimensions (cm): | 75.0 width 10.0 height |
| Assortment: | This item is sold in assorted varieties and will be sent randomly. |
| World-Wide Shipping: | If you are looking to send a parcel outside of the UK, take a look at this article for helpful information. |