Video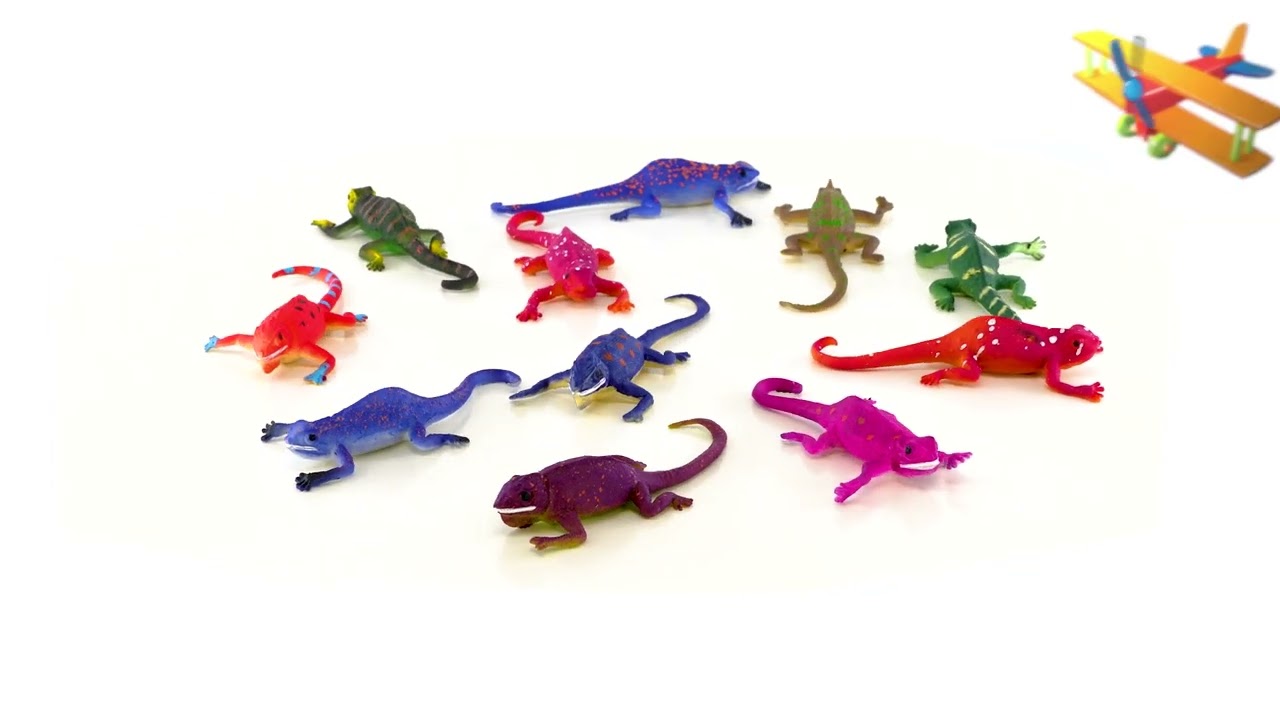 Description
Lizard Animal Toy
Color-changing Chameleons are eye-catching little critters that change colors when put into warm water. Perfect toy to amuse your kids and introduce them to the world of different types of animals.

GREAT FUN
This toy is full of charm, it will certainly entertain your child for hours. Kids will love causing the color-changing transformation of this chameleon. This toy includes a variety of vivid lizards with different shapes and bright colors which is deeply loved by kids. One is randomly picked and sent. This squishy chameleon provides fun, tactile play and is great for bathtime or playtime.

COLOUR CHANGING TOY
This toy is not only elastic and stretchy, but kids are able to change the color of this unique toy. All they need to do is place their cute Colour Changing Lizard in warm water to see it magically transform! The lizard comes in a variety of colors and is sure to impress any child. Great for imaginative games and fun. Perfect for all little animal collectors.

GREAT AS PARTY FAVOURS BAG FILLER
Thanks to its design can be a great addition to your party favor bags for your gest, suitable for themed parties, Halloween, Thanksgiving, Christmas, and Easter. They can be classroom rewards, basket stuffing, or carnival prizes. This Lizard toy is very traveled friendly as it will not take too much space, so your kids can take it anywhere they want to impress their friends or grandparents with their new animal friend.

SPECIFICATIONS / MATERIAL
Thanks to its stretchy material, your children can stretch their limbs and tail or tie a knot, and then it will quickly return to its original shape. Please note that this toy is not suitable for kids under the age of 3 years. (small parts). This toy should be stored in a cool dry place away from sunlight. These stretchy chameleons come in a box as a set of 36 or you can buy an individual one to try the fun (the color/ design will be randomly picked).


Lizard Animal Toy Specifications:

Packaging Dimensions: Height 2.5cm, Depth 5cm, Width 12cm, Weight 17gm
Item Dimensions: Height 2.5cm, Depth 5cm, Width 12cm
Brand: The Magic Toy Shop
Material: Rubber
Minimum Age: 3 Years+
In Assorted Color (the color/ design will be randomly picked).
Specifications
| | |
| --- | --- |
| Barcode: | 5060758219203 |
| Material: | Plastic |
| Colour: | Mulicolor |
| Assortment: | This item is sold in assorted varieties and will be sent randomly. |
| World-Wide Shipping: | If you are looking to send a parcel outside of the UK, take a look at this article for helpful information. |