Video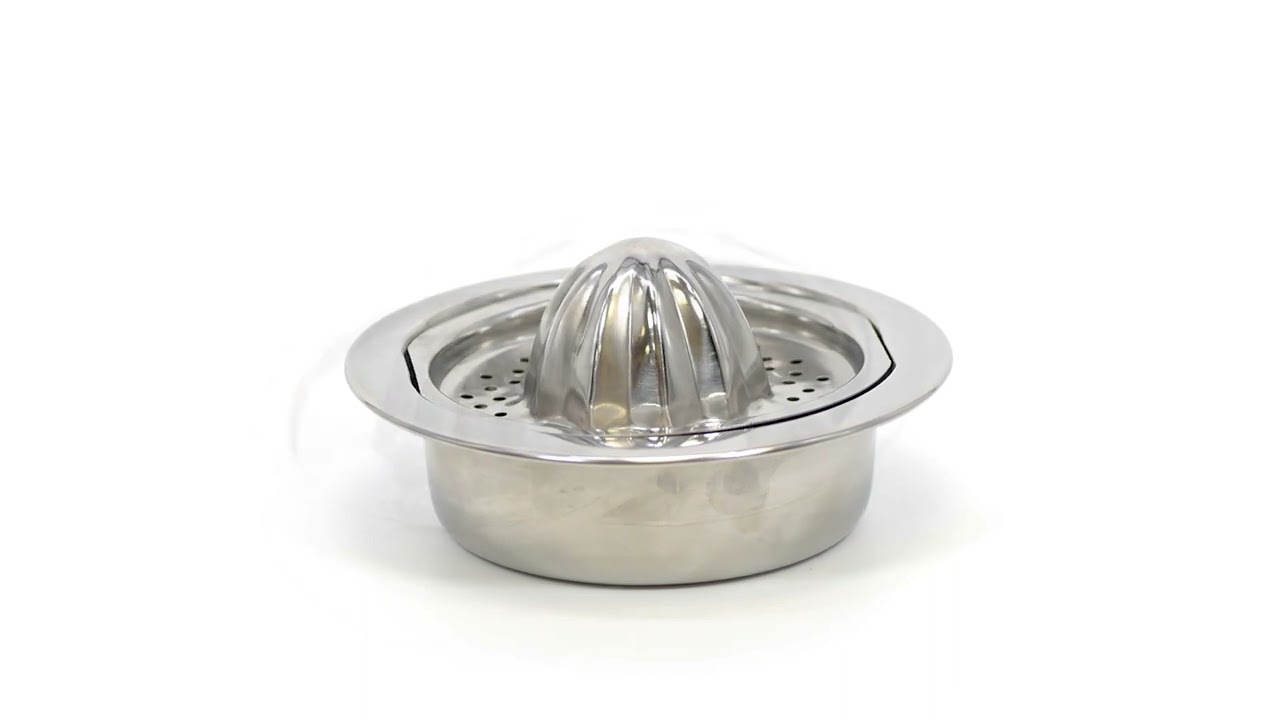 Description
Enjoy tasty fresh squeezed juice any time of the day with our stylish two-part stainless steel citrus squeezer for all types of citrus fruit!

STURDY LOCKABLE DESIGN
Durable materials used to create this citrus press makes it last. A stylish lockable squeezer keeps seeds and pulp out of your bowl without a separate strainer. The perforated insert ensures that pulp and pips are collected, so only fresh juice drips through and stays in the container.
MULTIPURPOSE USAGE
This lemon squeezer is ideal for quickly extracting juice from lemon, limes, oranges, and juices from vegetables and fruits. It only takes a few minutes to press the lemon to the squeezer by hand and make a glass of fresh, healthy, and 100% original orange/lemon/lime juice. It's great for salad dressings, baking, and pancake day!
EASY TO USE, CLEAN AND STORE
The reamer is shaped perfectly to allow you to extract the maximum amount of juice from each fruit. The top section of the juicer is perforated, which allows the fluid to drip down into the container below while any pulps or pips collect above. When the citrus juicer is no longer needed, it can be stacked and stored without occupying space.
MATERIAL
This hand juicer's press is made of durable stainless steel. The compact size makes it convenient for travel, camping, and other outdoor activities, perfect for juice lovers. This item is dishwasher safe.
DIMENSIONS
Diameter approx. 16 cm and weigh only 260 grams. "More juice, less waste"!
Specifications
| | |
| --- | --- |
| Barcode: | 5060758217858 |
| Material: | Stainless Steel |
| World-Wide Shipping: | If you are looking to send a parcel outside of the UK, take a look at this article for helpful information. |