Video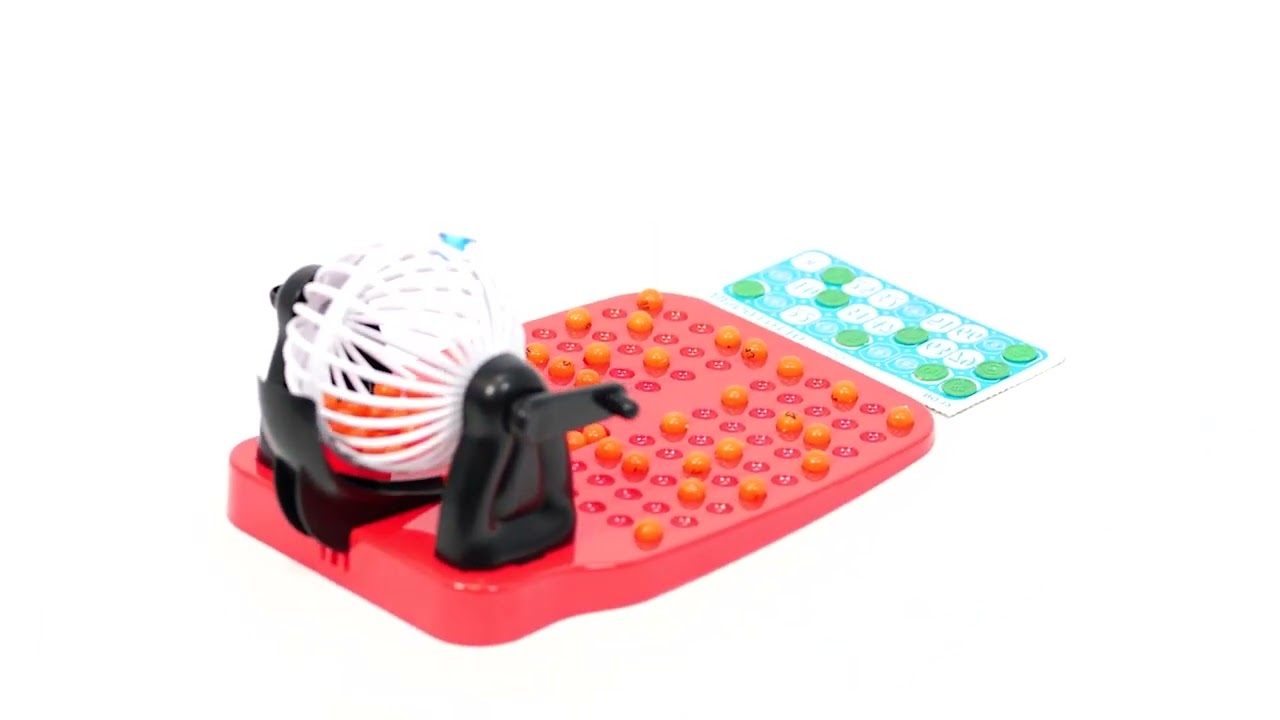 Description
With this awesome traditional Bingo Family Game, you can bring the fun of the bingo hall into your own home!
TRAVEL READY - The tumbler cage and master board are sized perfectly for easy travel, making this set great for family game nights, parties with friends, and community functions like carnivals or church socials. With our bingo game, your family will have hours of fun! 
FUN AND EDUCATIONAL - This bingo set is fun for adults and children. It helps children learn number and letter recognition and develops their fine motor skills. It takes concentration which improves listening and short-term memory skills, and it promotes socialization which is essential to maintaining a happy and healthy lifestyle.
AUTO SELECT TUMBLER - The tumbler cage auto-selects numbers once you turn the attached handle. This addition helps keep the game and fun going and reduces interruptions from fumbling for game pieces.
DIMENSIONS - Approx. H:13cm L:23 cm W:16.5 cm. Recommended Age 3+. Bingo requires players to be skillful listeners and to have the ability to look for numbers quickly, many times across multiple cards. Colours may vary.
RULES - Put all 90 balls inside the revolving container at the start of the game by pressing the key on the entry hole. Bingo balls automatically come out by turning the crank. Players are given cards with 15 random numbers printed on them. One player extracts numbers (going from one to ninety), and all other players mark the corresponding numbers. The winners of the prizes are the players who have sets of four or five winning numbers (on the same row) and bingo (all the numbers on the card).
Prizes also can be awarded to the first players who: get two and three numbers on the same row.
Specifications
| | |
| --- | --- |
| Barcode: | 5060758212167 |
| Colour: | Multicoloured |
| World-Wide Shipping: | If you are looking to send a parcel outside of the UK, take a look at this article for helpful information. |
Good Value.
Yes it's small but it's ideal for our Retirement Homes. Good value for the money.
great game
i bought this for xmas for the whole family to play with, as we do not sit & watch tv, we play all sorts of games like the old times, its much more fun
BINGO
THIS PRODUCT IS OK, THOUGH I PROBABLY UNREALISTICALLYEXPECTED BETTER, THE BALLS ARE FAR TOO SMALL AND WE HAVETROUBLE GETTING THEM TO DROP OUT. IT WAS NOT EXPENSIVE SOI CANNOT COMPLAIN TOO MUCH