Video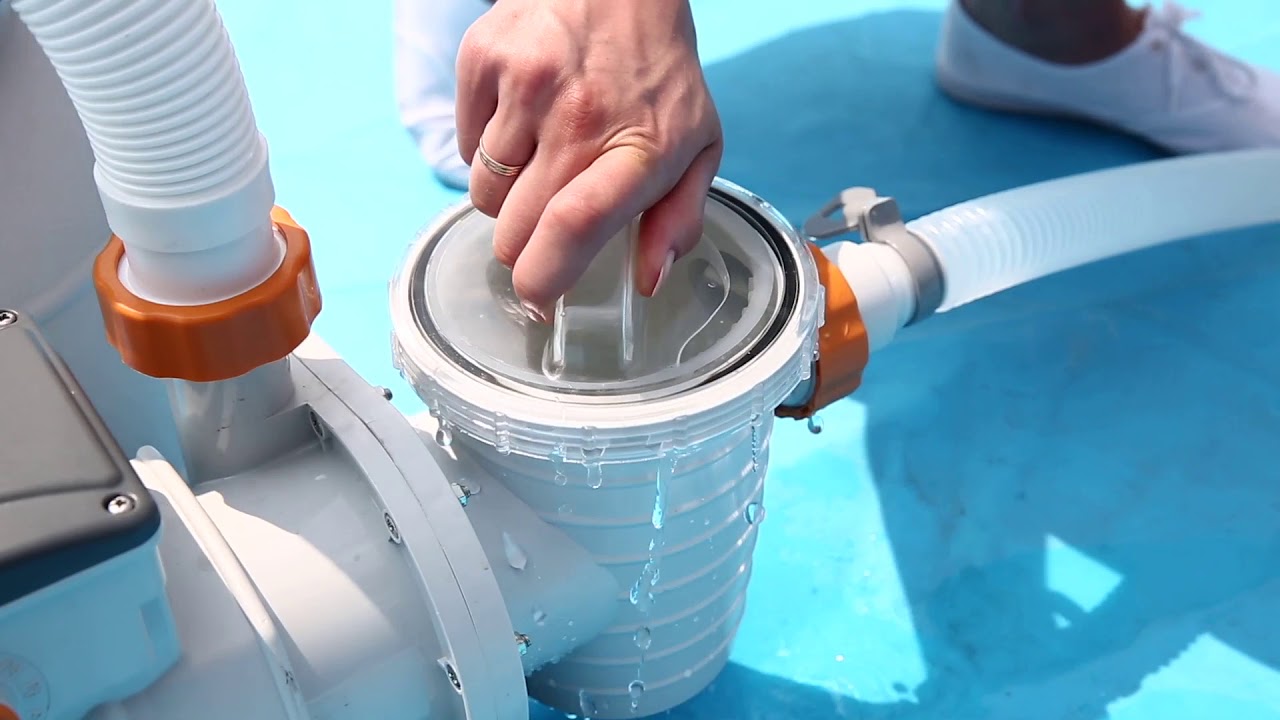 Description
Bestway Filter
The Bestway Above Ground Pool Sand Filter Pump provides cool, refreshing, clear water, and less hassle every swim season. If you are tired of buying and replacing pool filter cartridges, this filter is the one for you.
EFFICIENTLY FILTERS POOL WATER
The sand traps dirt and debris in a durable, corrosion-resistant filter tank as a pre-filter strainer basket catches larger debris, such as leaves, hair, and dirt to ensure that the pump lasts many summers of use. Water flows through the pool pump at a flow rate of 2200 gallons/hr.
CLEAN, HEALTHY WATER
Our filter comes with the ChemConnect Dispenser, which maintains gentle and skin-friendly water by providing a stable level of chlorine that is evenly dispersed throughout the entire pool.
COST-EFFECTIVE SOLUTION
A sand filter pump uses silica sand instead of a traditional filter cartridge. These cartridges need to be replaced every 2 weeks while the sand lasts up to 3 years. Operation with filter sand or highly efficient polysphere filter balls (240 g). Sand or filter balls are not included
HASSLE-FREE ASSEMBLY
This product arrives pre-assembled for added convenience. A top flange clamp design with 360 degrees rotations a quick and smooth installation. Compatible with most 300-14,400 gallon capacity above ground pools. An adapter is included if the spool valve diameter has a diameter of 1. 25 inches.
HIGH-PERFORMANCE SAND FILTERING SYSTEM
An easy upgrade from the small cartridge filters supplied with above ground pools, or as a replacement for an old sand filter. The sand filter system is compatible with most pools with 3.8 cm threaded valves.
Sand not included
Comes with 2 hoses and fittings
Warning: This product must only be used under the supervision of an adult
Bestway Filter
Specifications
| | |
| --- | --- |
| Barcode: | 6942138968477 |
| User Manual: | Click Here 🗎 |
| World-Wide Shipping: | If you are looking to send a parcel outside of the UK, take a look at this article for helpful information. |
Flowclear filter
Really happy with the product fantastic service.
Brilliant
Upgrade from smaller filter that came with pool after 2yrs.
Why didn't I buy sooner!!!!
Brilliant for my 23,000ltr pool,
Much more powerful and settings/timers such a bonus.
So happy not to be cleaner filter every day like I used to!
I bought with the filter balls rather than sand and perfect!
Bestway Pool Filter
I am really impressed with this product. It is far superior to the pump that came with the pool. Fantastic piece of kit. Delivery was great, especially shipped to Northern Ireland. Communication regarding delivery times excellent and the product arrived very well packed. Also as an extra bonus the price was the best I could find it for.
Great Product - highly recommend
Arrived fast, and meets all expectations. Purchased to replace an older smaller version and this keeps my 23,000L pool clean. In fact it is that powerful it sends out too much water to run my waterfall so we have had to branch off so the outlet goes throough the waterfall and also to the outlet directly into the pool
Impressed
Great service arrived quickly and well packed
Product working perfect