Video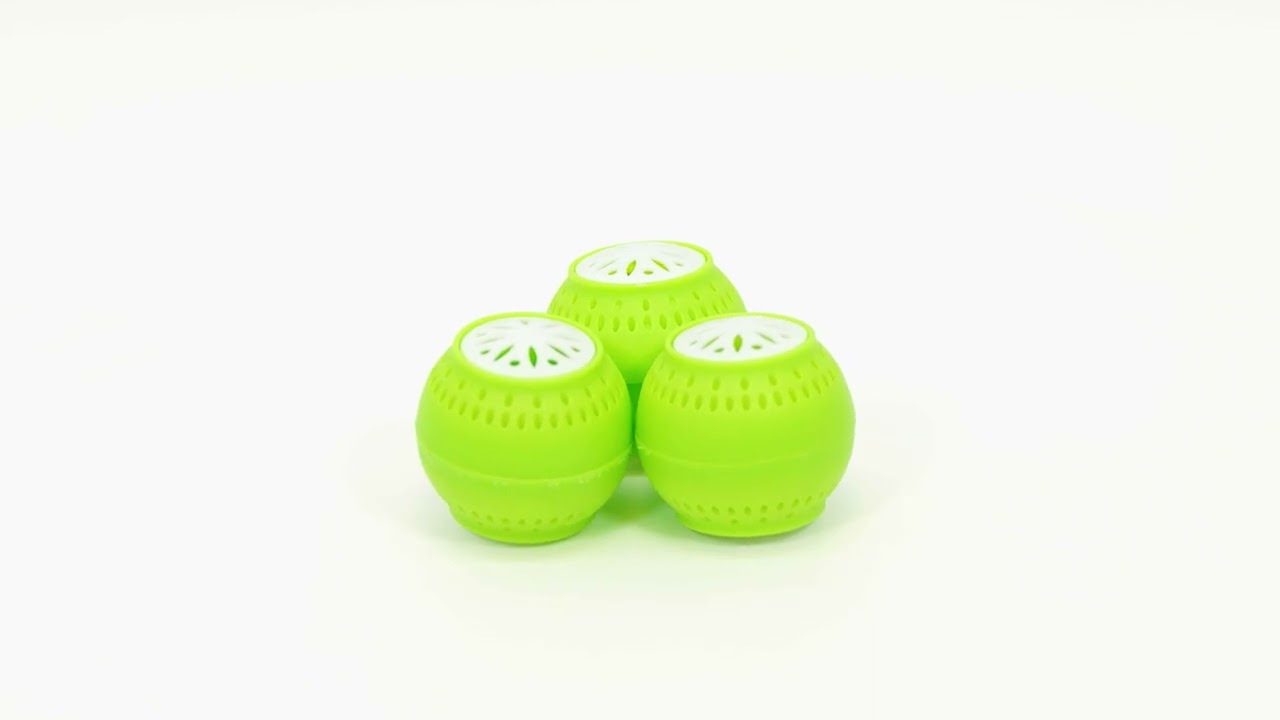 Description
If you like eating healthy food and want to have a healthier lifestyle, these fridge eco-balls will be very useful for you to extend the life of fresh food (such as fruits and vegetables) up to three times longer thanks to the active carbon inside the fridge balls. Simply put these eco-balls in the fridge and they'll absorb the gases released by food, which will take much longer to spoil. Also, they help to remove unpleasant odours from the fridge, with the use of Bamboo Charcoal.
KEEP PRODUCE FRESHER FOR LONGER
Extend the life of fresh food up to three times longer thanks to the active carbon inside these innovative fridge balls.
EASY TO USE
Just place one fridge ball into each drawer of your fridge, and each fridge ball keeps fruits & vegetables fresh. 
ALL-NATURAL AND ECO-FRIENDLY
Each fridge ball contains an all-natural mineral, proven to absorb the gases that cause fruits and vegetables to ripen too quickly. 
MONEY SAVER
You won't need to replace your fruits and vegetables as frequently.
INCLUDES
The pack includes 3 fridge balls, with an approximate diameter of 5 cm.  Each containing Bamboo Charcoal
Please NOTE: the Bamboo Charcoal has been inserted into incorrect packaging with a "silicone gel" print all over it, and the item inside the packaging is indeed Bamboo Charcoal!!!
Specifications
| | |
| --- | --- |
| Barcode: | 8719987011290 |
| Material: | Plastic |
| Dimensions (cm): | 5.0 width |
| World-Wide Shipping: | If you are looking to send a parcel outside of the UK, take a look at this article for helpful information. |