Video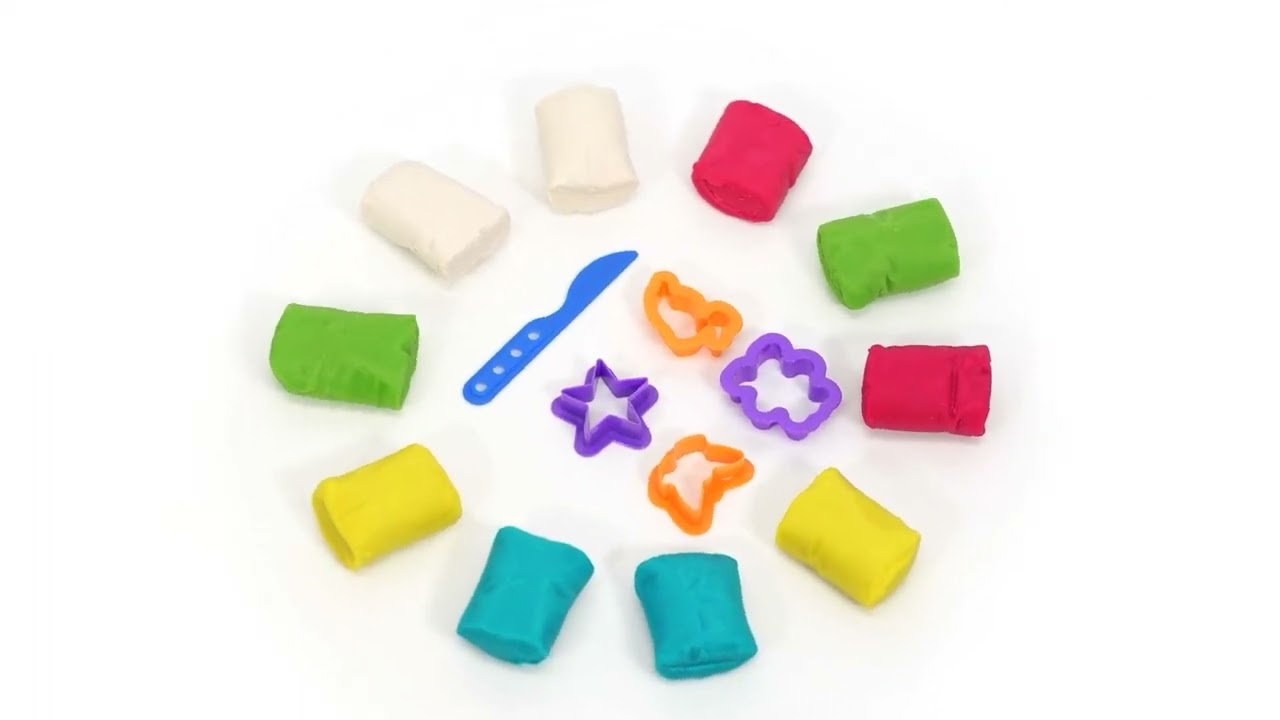 Description
Using a dough playset with friends and family supports a child's social skills and brings hours of countless fun to your house.
BUCKET FULL OF DOUGH - 0.5 Kg Dough Play Set in a Bucket with a carry handle.
15 PCS DOUGH BUCKET - This set keeps kids busy and entertained, and during play, it helps develop kids fine motor skills. It encourages creativity, enhances hand-eye coordination, improves social skills, supports literacy and numeracy and promotes playtime.
SOFT & SPONGY TEXTURE - The soft, spongy texture of the dough playset is appealing to children as they can mould the dough into all sorts of shapes and figures with their hands. The rolling, squishing, ripping, flattening and more strengthens and develops child muscles, which helps learn quicker how to hold crayons or use scissors in the future.
COLOURFUL CONTENT - The set contains 10 pieces of modelling dough in different colours and 5 assorted mould shapes. Playing with this modelling clay has calming features. It helps calm a child, ease tension, release excess energy, improves focus, and express emotions only by squeezing the dough.
BUCKET STORAGE - It comes with a plastic bucket, where the kids can store all the dough and accessories. A clear bucket with a carry handle is an ideal solution to keep this creative kit tidy, organised and ready for the next playtime.
RECOMMENDED AGE - 3 years +
Specifications
| | |
| --- | --- |
| Barcode: | 5060758214833 |
| Material: | Plastic & Clay |
| Colour: | Multicoloured |
| Dimensions (cm): | 12.0 length 12.5 width 5.5 height |
| Assortment: | This item is sold in assorted varieties and will be sent randomly. |
| World-Wide Shipping: | If you are looking to send a parcel outside of the UK, take a look at this article for helpful information. |
Play dough
Looks good, Christmas gift, so unable to make comment …
Decent value but....
The only thing i wasn't happy with was that while there were 10 packs of dough there was only 5 colours so I think the picture was a bit deceptive. Having said that it didn't bother my toddler one bit and kept him occupied for hours!