Video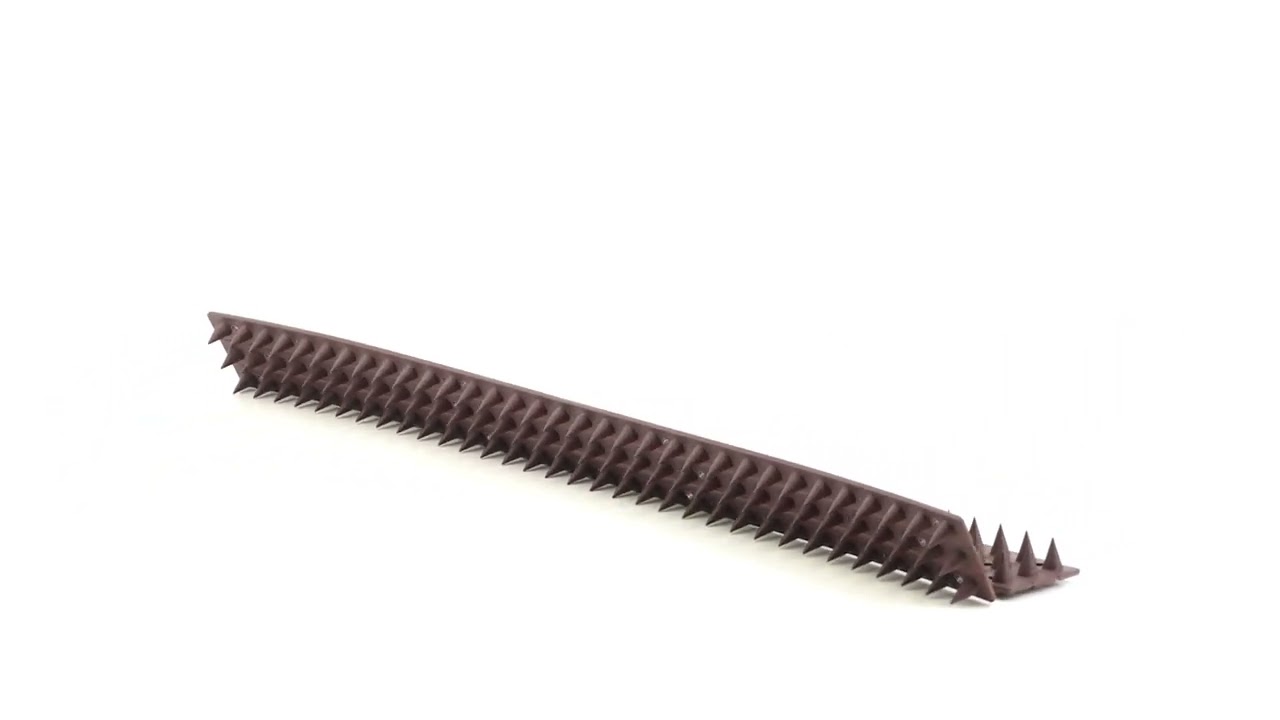 Description
10 Pieces Anti Climb Fence Wall Defender Spikes

Your yard's first line of defence against pest birds, stray cats and thieves. Keep all pests away. 
A solution that would fit simply into your yard by quickly attaching to fences, gates, sheds, railings ledges and boundary walls. Spikes stop all kinds of pests and strays from entering your garden or yard including pigeons, squirrels, racoons and roosting birds. The strips work great outdoor on all kinds of surfaces and keep animals off your fence. Our repeller spikes are a great solution for a wide range of problems. 
STOPS PESKY CATS QUICKLY - No one likes pest animals messing up their yard. Simply screw in place on your fence or stick them to a wall for immediate pest-repelling effect.
ANTI-CLIMB SECURITY SPIKES - Say goodbye to unpleasant razor wire and other cruel methods. Simple and effective deterrent spikes can control and stop intruders (keeps cats and birds off too) without causing any harm or looking awful. 
INSTALL ANYWHERE - Simple plastic strips to install on top of any flat surface (fences, gates, sheds, railings, ledges, boundary walls). Anti-climb spikes stop intruders and cats, raccoons, birds and more. No worries about the exact size. Our kit product splits easily so they can fit on all lengths of fence and boundaries.
LONG-LASTING - Deterrent spikes work everywhere and being made of a Polypropylene Plastic, they last for years and years with no damage or rust, unlike their stainless steel spike counterpart. 
They have UV treated so the sun won't cause any damage either, great for outdoor use.
DIMENSIONS  10 individual spikes. Cover up to 5 m total lengths. Dimensions of each spike: 50 x 4.5 x 1.7 cm.
Specifications
| | |
| --- | --- |
| Barcode: | 5060758215335 |
| Dimensions (cm): | 50.0 length 4.5 width 1.7 height |
| World-Wide Shipping: | If you are looking to send a parcel outside of the UK, take a look at this article for helpful information. |
Jacqui dixon
Great service fast delivery and the item were great.
Defender spikes
I bought these plastic spikes as they were supposed to stop the squirrels climbing onto the fence. Does not work. We still get squirrels standing on the spikes now 🙁🙁🙁🙁🙁.