Video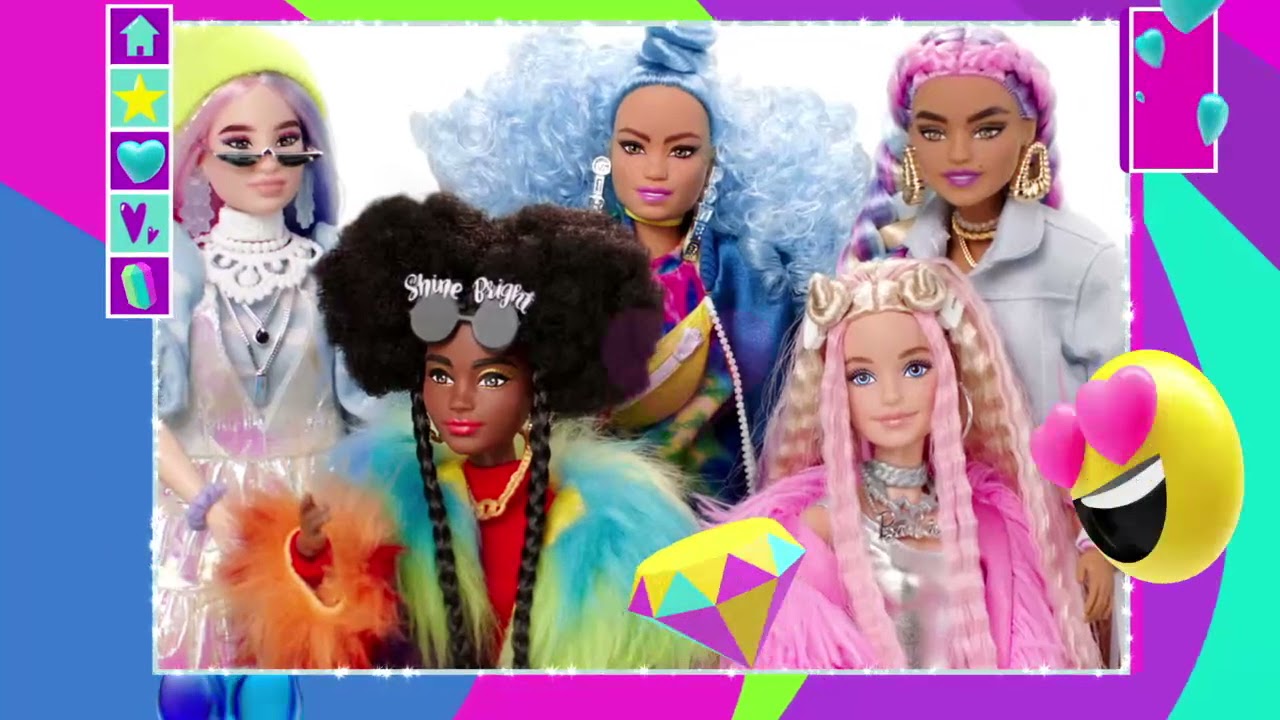 Description
Barbie Doll
Dolls are the oldest toys in the world and are an integral part of a child's intellectual and emotional development. Playing with dolls, such as Barbie, offers positive benefits in preparing children for the future through nurturing social skills like empathy. Get your child the true companion for all activities! Perfect best friend for every moment of play.
BARBIE EXTRA DOLL
This Barbie doll is sized just right for younger girls. With her charming smile and stylish look, she will for sure bring hours of enjoyment play! The Blonde Barbie doll has blue eyes and adorable extra-long crimped hair with pink streaks, styled with colorful hair pins and cute space buns. This doll comes in a unique outfit encouraging a whole world of creative play, the kind of play that helps children develop and grow.
ENDLESS FUN
Ready for fun? When it comes to fashion, Barbie Extra dolls have a "more is more" attitude, featuring 15 pieces that include clothing and fashion accessories, as well as pet and pet accessories. Your child will love the imaginative role-play with a Barbie Doll. We can assure hours of fun and adventures with this Barbie doll.
SKILLS DEVELOPER DOLL
Playing with this gorgeous Barbie doll develops a child's social skills and imagination. ​A fun and playful look showcases her confident style and vibrant personality with a sparkly top and star-print trousers, as well as a dazzling extra-fluffy coat! Discover Barbie and play out stories of confidence and self-expression.
PERFECT GIFT
A stylish Barbie doll set is the perfect choice as a gift for children's birthdays, Christmas, Thanksgiving, and other holidays. This doll will be a great addition to your kid's doll collection. Engage your kids in style and storytelling exploration.
Barbie Doll Specifications:

Packaging Dimensions: Height 33cm, Depth 7cm, Width 24cm, Weight 500gm
Brand: Barbie
Minimum Age: 3 Years+

Specifications
| | |
| --- | --- |
| Barcode: | 887961908480 |
| World-Wide Shipping: | If you are looking to send a parcel outside of the UK, take a look at this article for helpful information. |
Great value
Great value and great service, not played with yet as it's a Christmas present but it looks great :)
Barbie doll
My grand daughter thinks her new barbie doll is lush, with all her accessories & fabulous fur coat, we had a very happy little gil opening this doll on Christmas day.
Xmas pressie
My 7 yr old great niece loved her present from Santa
Great value
Wasn't sure at first ordering off the site as never heard of it, but great value, quick delivery, would definitely recommend
Amazing
Very quick and a good price!